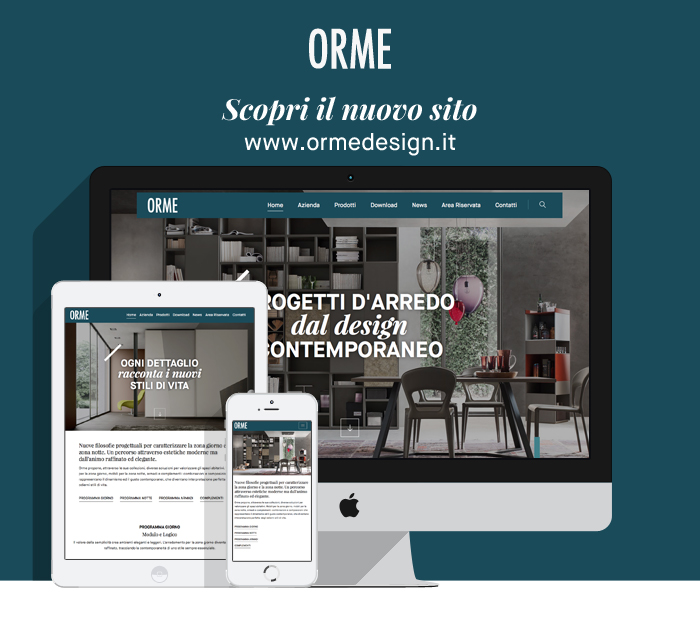 12 April 2016
Orme: the new website online!
The new Orme website is online, completely renewed in its visual identity and contents. It is modern, functional and can be accessed from any device: computer, tablet, smartphone or web TV.
Innovation, design, reliability and competence are the values that reflect the reality of the company. Surf among the various sections and discover our furniture products to characterise the living room and bedroom spaces, download our catalogues and more.
Take a look!