Новости
Новости, акции и события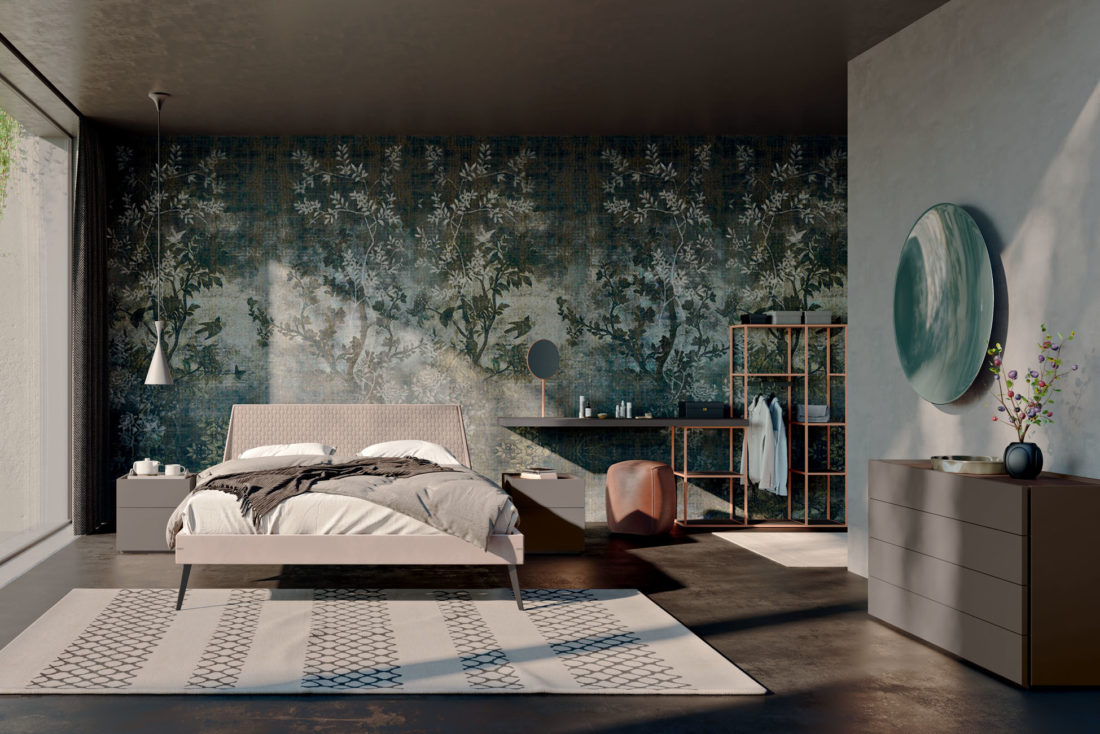 31 October 2019
Discover the new Night Collection and Wardrobe Collection
The new bedroom and wardrobe collections by Orme, a company in the Homes Group, are the result of experience and research applied to smart, creative interpretation of decor featuring sartorial styling that beautifully balances contemporary and modern design.
Our project has evolved to dedicate new collections to the bedrooms of all homes. There is a new range of spaceenhancing textured finishes with refined artisanship and the natural warmth of veneered surfaces, or beguiling, harmonious lacquered colours. New beds and night sets with textured, lacquered or wood finishes are original and versatile. The wardrobe fronts have a new look featuring stunning details. Bigger, up-to-date modules provide opportunities for a wide range of compositions that will enhance any environment and offer scope for customised planning.
Browse the full catalogue available in the Downloads area.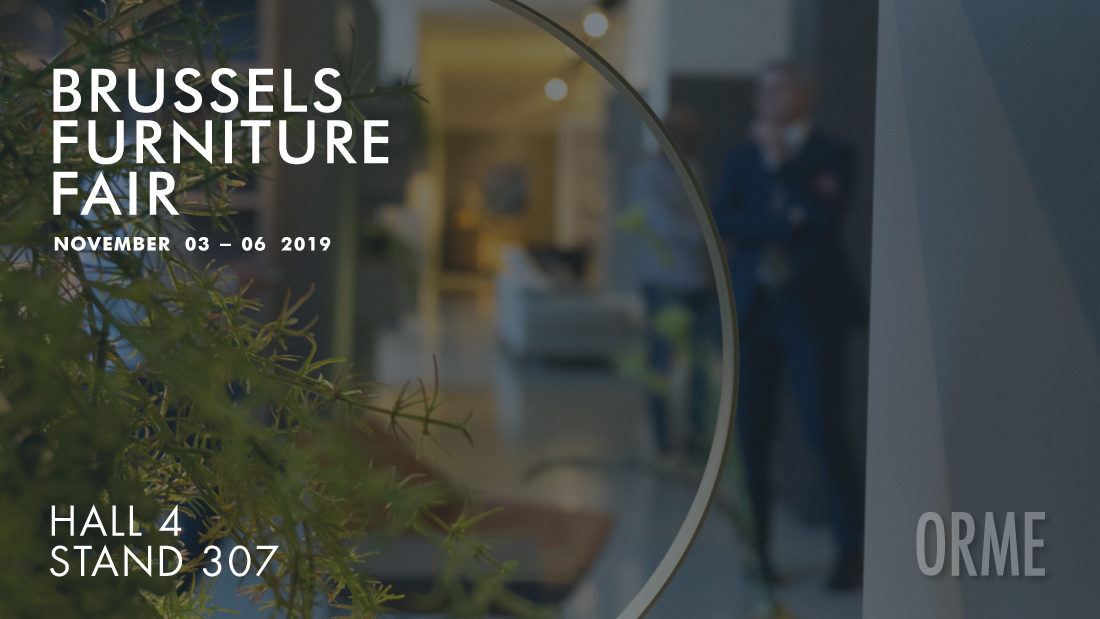 30 October 2019
Orme at Brussels Furniture Fair
03-06 November 2019 
Hall 4 – Stand 307
The quality and elegance of Made in Italy, the new design philosophies focused on the living area. Orme offers unique solutions to enhance modern living spaces.
A journey through aesthetics evolved from an elegant and refined soul: combinations that represent the dynamism and taste of modern living and become the perfect interpretation of new lifestyles.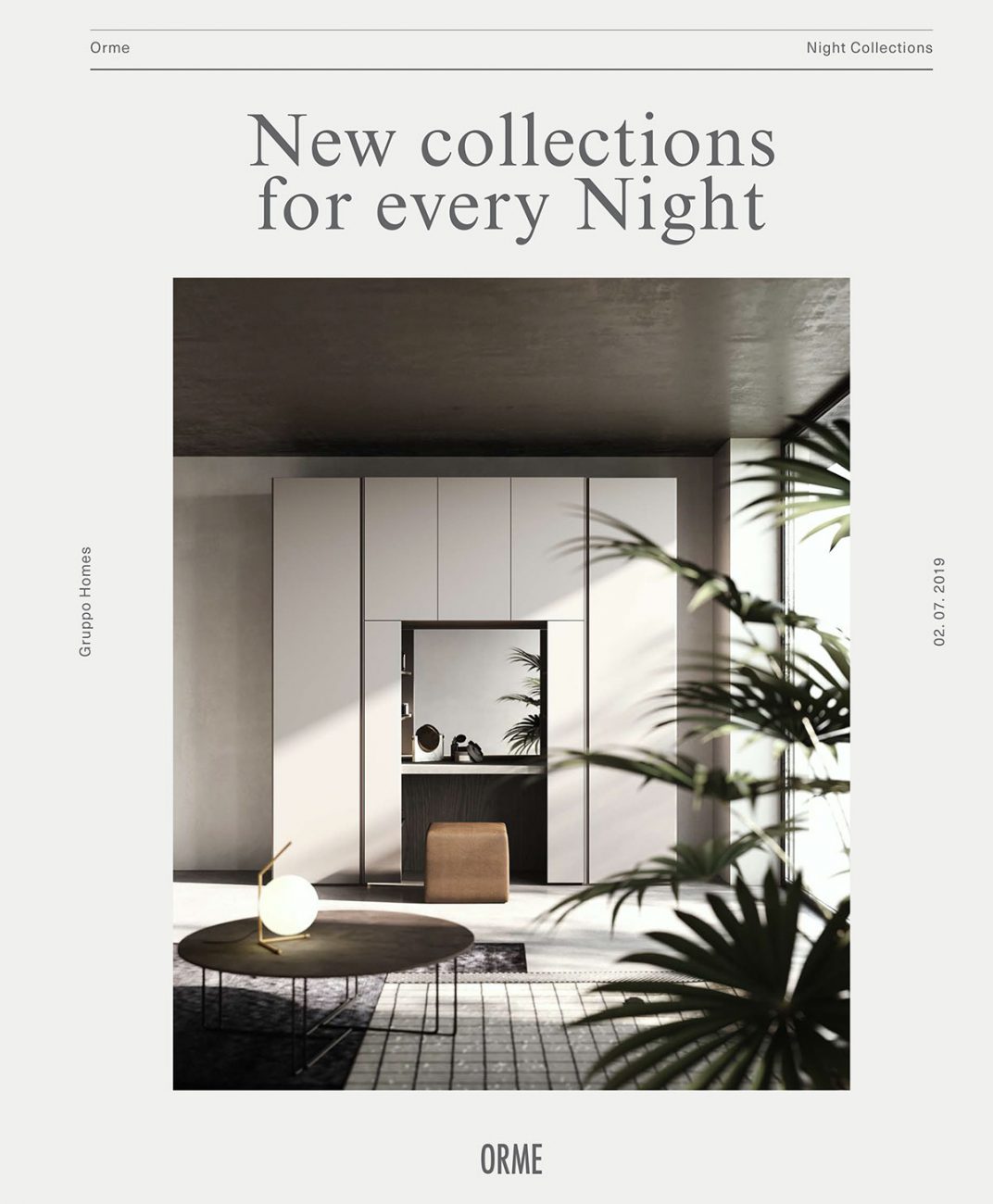 10 July 2019
Scopri in anteprima le nuove collezioni Orme Night!
Nate dall'esperienza e dalla ricerca di Orme, firma del Gruppo Homes, le nuove collezioni notte e armadi di Orme interpretano con sapienza, creatività e sartorialità uno stile d'arredo elegante e moderno.
Il progetto Night di Orme si evolve rinnovando la gamma delle finiture materiche che insieme alle superfici impiallacciate e alle nuance laccate, valorizzano lo spazio e gli donano calore e raffinata artigianalità. Nuovi i letti ed i gruppi letto in materico, laccato o legno, che contribuiscono a rendere ogni situazione d'arredo più originale e versatile. Nuova l'estetica delle facciate armadio. Ancora più ampie e aggiornate le modularità e le combinazioni compositive, per offrire la massima libertà di progettazione.
Clicca qui per sfogliare il nuovo giornalone firmato Orme Design »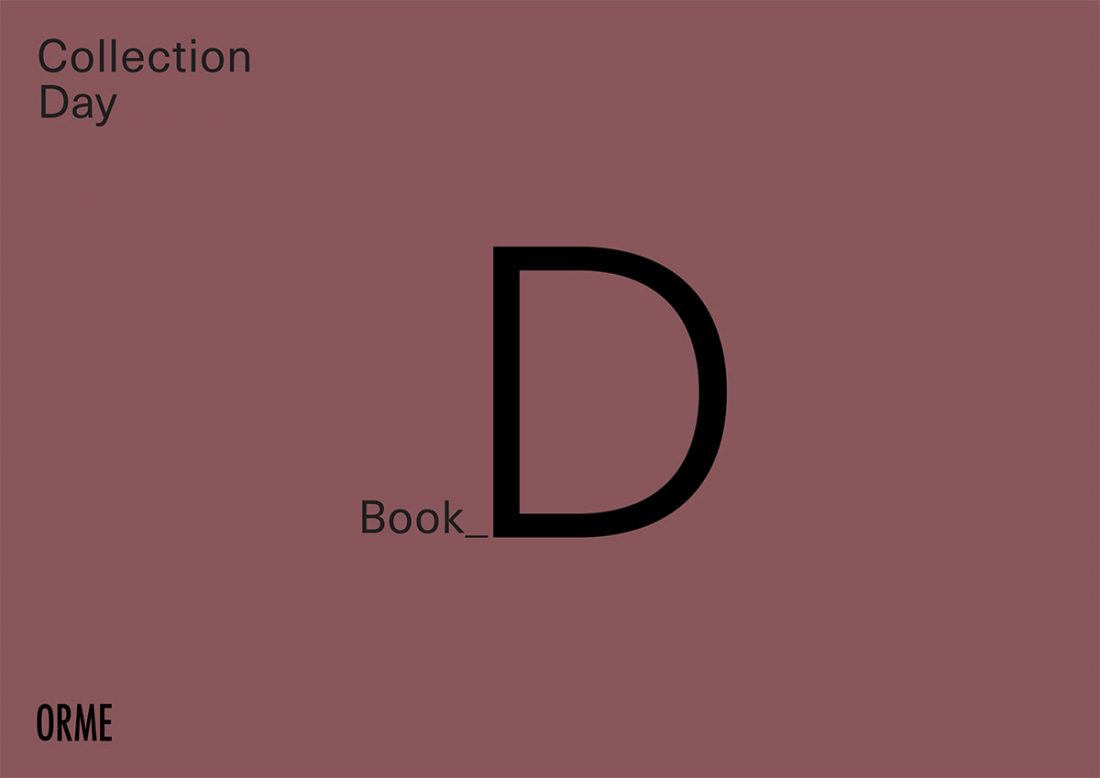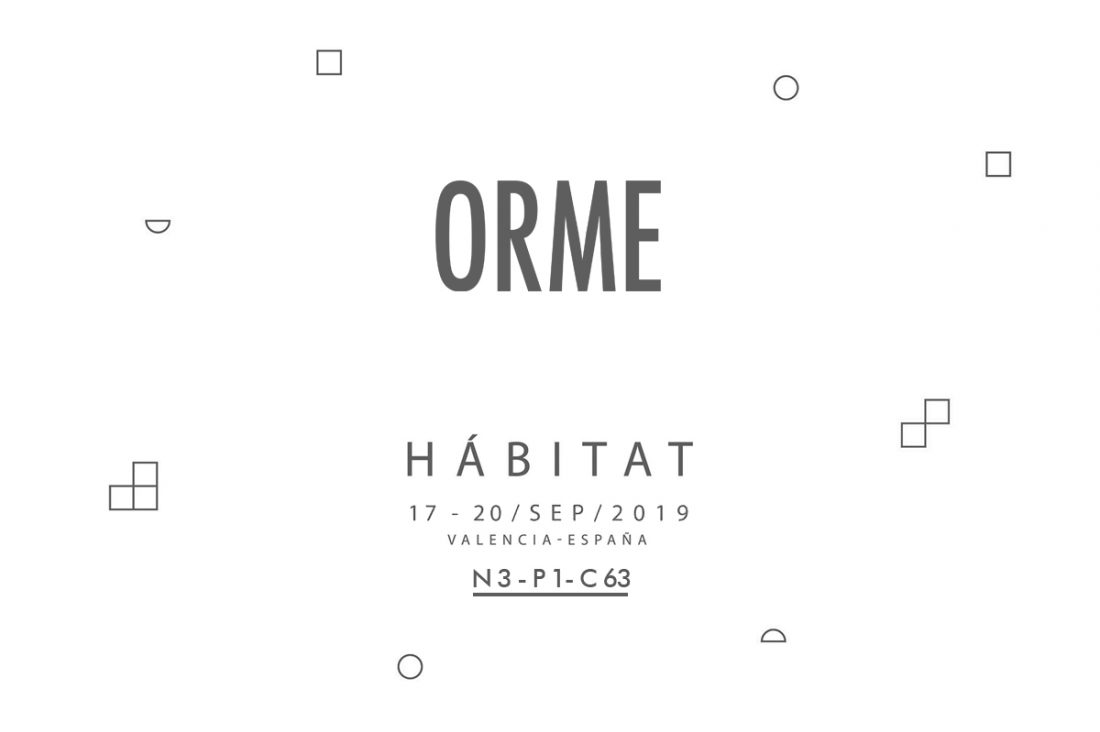 5 July 2019
Hàbitat Valencia
Orme will exhibit from 17 to 20 September in Valencia (Spain)  at Hàbitat.
Come visit us at N3 – P1 – C 63.